Building a Community through Branding
Get to know your new BRT system – Unique Branding: The new Phoenix BRT service will soon join the Valley's many transportation options. This is one of a series of blog posts that explore common elements of BRT systems.

Phoenix BRT Program Team
October 3, 2022
10
When is a bus system more than a bus system? When does it become Bus Rapid Transit?
BRT will be unlike any bus service currently available in Phoenix. A key element of BRT, and what differentiates it from other bus services, is the unique look, feel, and even name of the system, or what we like to call "unique branding."
When you look at a Phoenix BRT bus, you will instantly know that this is not your usual bus. Phoenix BRT buses will have a distinct style, with a color scheme and overall design that makes it clear you aren't riding a local or Express bus. The Phoenix BRT system will have stations designed with the rider in mind. Each Phoenix BRT station may have its own look that represents the location it's in, or the BRT system as a whole may have a cohesive look and feel among all its stations. BRT systems have made their mark in numerous cities across the country, including Omaha, Nebraska, where the ORBT (Omaha Rapid Bus Transit) has transformed the way people move throughout the city. The orange ORBT buses stand out from the rest of the bus fleet, and the enhanced stations have locals comparing the ORBT to a train system. Riders know that when they are taking the ORBT, they are getting from point A to point B like never before.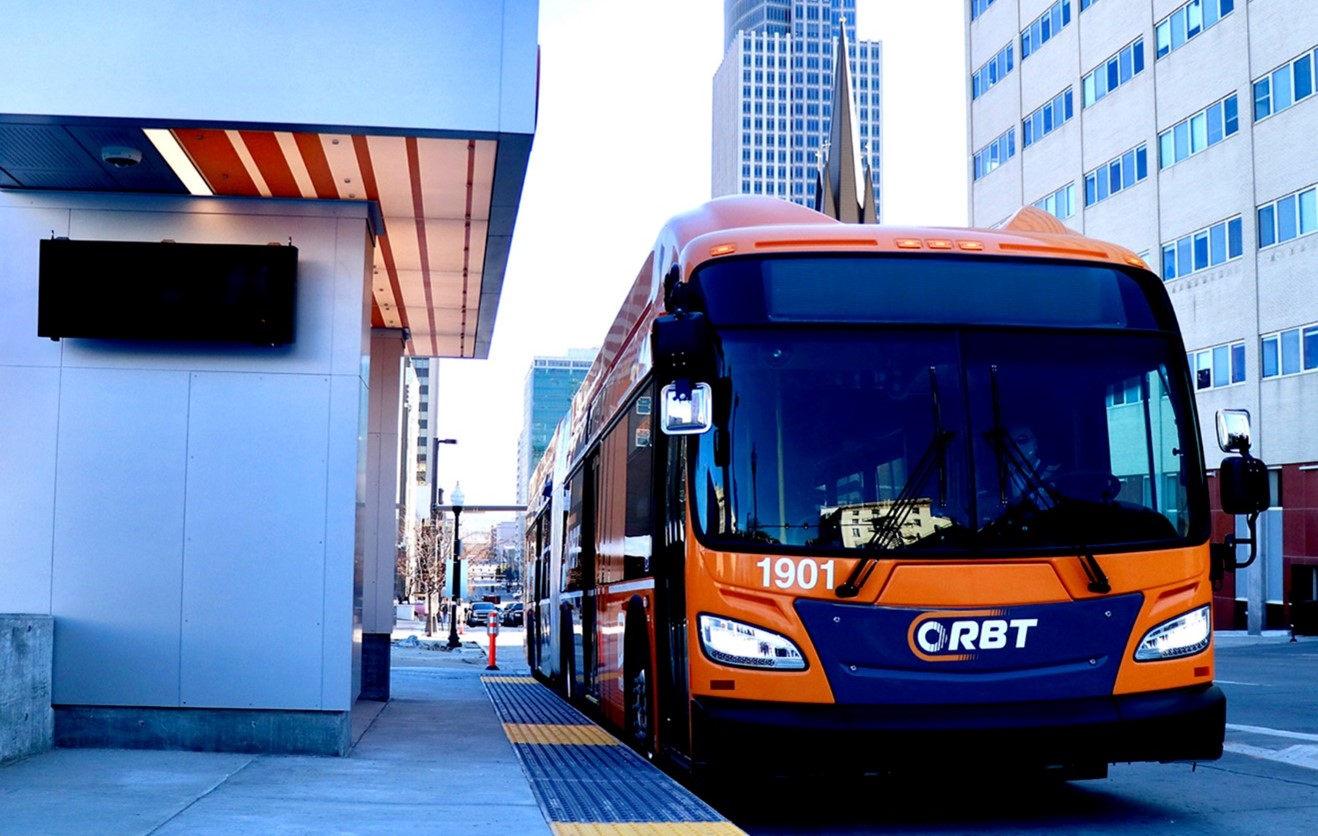 Omaha Metro developed a unique color scheme, logo and overall brand for their ORBT bus rapid transit system. Source: Omaha Metro
The BRT system in Phoenix will follow a similar path as systems in other cities when it comes to name and color scheme, including the community in the branding process. When we begin the branding process, public workshops will be held to foster conversations and collaboration to help shape the identity of Phoenix BRT. The ideas generated from those workshops will help develop the Phoenix BRT brand. Once approved by the City Council, the new Phoenix BRT system will have a fresh, recognizable name and brand that will set the BRT system apart from all other transit options. Everything about the Phoenix BRT system will be unique, from the way you pay your fare to the route it takes, and even the colors being used on buses and stations. It will be an unmistakable experience that will change the way you commute.
As our program progresses, be on the lookout for the Phoenix BRT name, look, and new sleek buses!
---